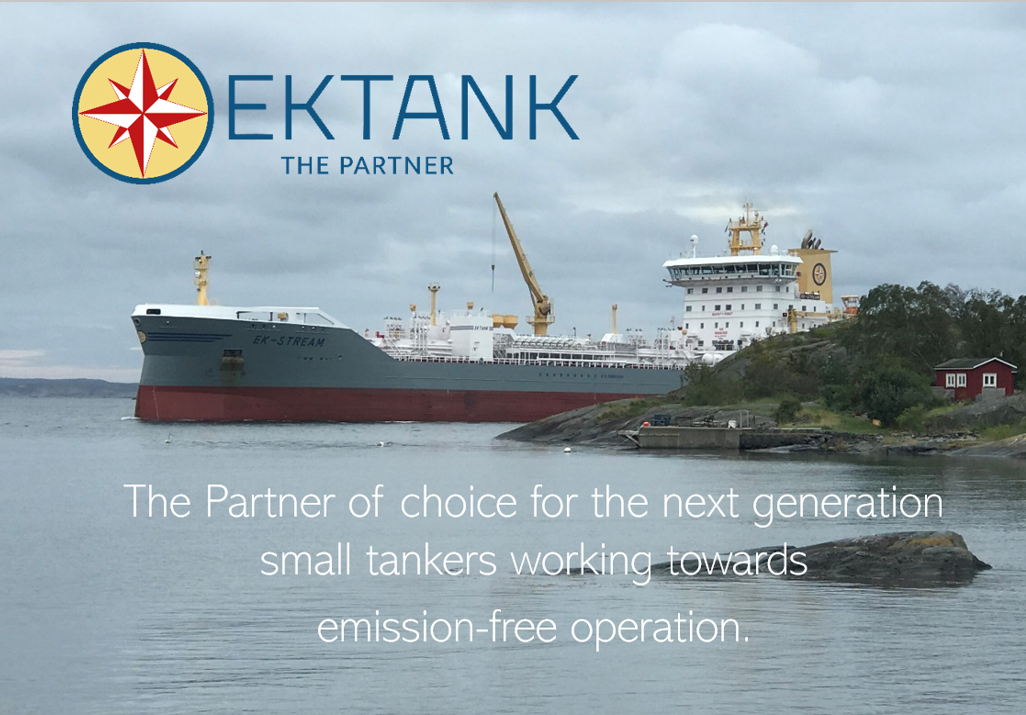 WE ARE REBRANDING
We're excited to announce that as of June 2022 we are rebranding with an upgraded logo and website. The new logo embraces our past and reaches into the future.
Ektank is not only the partner to rely on! We are the partner of choice of transporting energy, building high quality, safe and efficient vessels which we maintain in a long-term perspective for continuous excellent operational performance.
Our mission is to contribute to our customers' success
Our vision is to be THE PARTNER of choice.
The Ektank yellow colour characterises the Company´s identity with a warm and embracing feeling and the story of an experienced sustainable company.
The Compass rose, which has more sharpened edges, symbolizes a strict direction to meet future requirements.
The new light and clean font show our pursuit of emission-free operations
The Partner tells it all.